YOUR VISION, MADE REAL.
Walter Klassen is a leading maker of camera equipment, costumes and props for the film industry. Our collective of makers and dreamers have been at the forefront of the film industry, on both sides of the camera for over 30 years.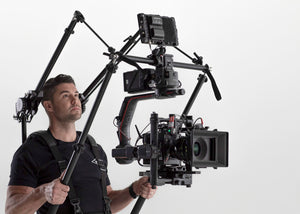 CAMERA SUPPORT EQUIPMENT
Behind the camera, our quality products support top camera operators on the most demanding film sets. 
View Products
PROPS AND COSTUMES
In front of the camera, we partner with leading productions to create breathtaking props, costumes and set pieces.
Learn More
Instagram
Check out our Instagram for the latest from our studio.
Follow us